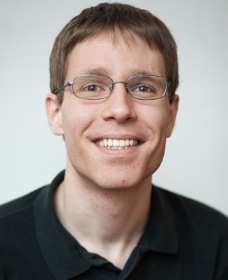 Matt McCutchen's Web Site
Welcome, dear traveller, to my virtual stronghold!  Here you will find information on various projects I have worked on, from software to math to music; I would be happy to hear your thoughts about any of them.  More about me and this site (recommended reading for new visitors).
[# @] 2016-01-30: Today I learned that by default, Firefox >= 41 allows web sites to write to the clipboard in response to any user interaction.  I don't feel this is safe; I can't be confident that I won't unthinkingly click on a web page in the middle of a copy-and-paste to an integrity-sensitive destination such as a terminal. (FWIW, one developer mentioned this pitfall but claimed such operations were already unsafe, for reasons unclear to me.)  I've shut off the feature by setting the dom.allow_cut_copy preference to false.  But there may be other changes to Firefox that I have concerns about, and I'm not aware of any good way to stay abreast of them, nor of any other browser more deserving of my trust that is a realistic alternative for the tasks I need to perform.  I have plans to run each independent web browsing "task" in its own Qubes VM, which should replace the large attack surface of the browser with a small one that I control, but I don't know when or if I'll get to implementing this.  (I'll echo the previous disclaimer that many other things are going on in my life, but this is the one that I had the motivation to write up.)

[# @] 2015-11-20: I regret to announce that I will be disabling DNSSEC and DANE on mattmccutchen.net on Monday.  Since I was involved in the DANE design effort back in 2011, I have seen no evidence that any clients have actually cared about having these security features available on my site.  Meanwhile, maintaining the infrastructure on my side continues to consume time over the long term, and DreamHost just announced that they will be removing my root access to my VPS, which the DNSSEC setup currently relies on.  At some point, I have to swallow my disappointment and reallocate my energy to projects that will bring greater practical benefit rather than researching ways to make this continue working.  I will of course reconsider the decision if any of the circumstances change.    Read more...
Projects
My MIT web page and CV contain links to some additional projects that are not listed here.  Also see my publications page.
Caveat: In general, any information you find here may no longer be fully accurate or representative of my current work or opinions.  It's hard for me to be disciplined about updating, flagging, or removing stale information without evidence that people care or are being confused.  I encourage you to make use of what you can and to email me if you would like a status update on anything here.